My wife is undergoing treatment for her post pregnancy depression here with Dr. N.  Arunkumar from past year.
Now, her improvement was better than last year. Very good staff behavior and counseling too. – Mr. Goburajan Muthu

Welcome to Athma Hospitals
Athma is one of the premier private psychiatric institutes in India with 30 years of expertise in mental health that provides a recovery-focused service treating a wide range of mental health problems. The unique feature of this hospital is its multidisciplinary approach in patient care, research, training programmes and also in the Promotive, Preventive and Curative aspects of clinical services in the area of Mental Health and Human Behavioural Science. We have a 24/7 service with an ambulance facility to bring violent patients to the hospital.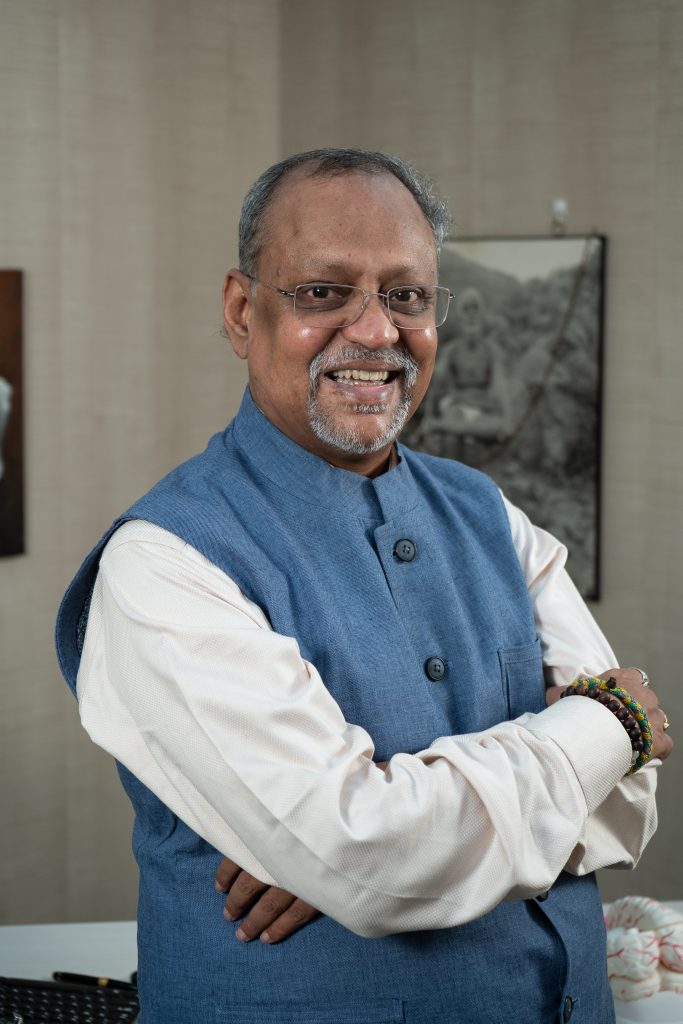 Today's fast paced life, with emphasis on success, profit and money only. These days we are all including children are under extreme pressure to perform. Not all are successful. In this condition anytime we may go for burn out and break down
12% of the world population is affected by this malady. This is the second leading cause of disability worldwide. It robs the individual & their life (suicide), quality of life, celebrity Mrs. Deepika Padukone is a powerful advocate of de-stigmatizing depression….
Our stress takes a big strain in life which is leading to unhappiness. Reasons are multifold.  Fast pace, ambitions, diversions, distractions, reducing family values etc. but through counselling bonding can be increased and self satisfaction, happiness can be energized…
Fear is the reaction to real threat or danger. Anxiety is subjective reaction for a perceived stress or danger. Anxiety to some extent is normal only. But if it exceeds to a limit that affects our daily life, so we have to find a way to cope up with it…. 
Education and qualification are not enough today. Leadership skills, personal management skills, stress coping skills, life style modification are essential. Athma provides a root of services tailored to the individual and corporate need…
India is the youngest country in the world. Children are exposed to lots of stress related to academics, peer pressure, social media, gaming addiction, and substance abuse. Unless they are not properly nurtured. They may drop out of mainstream 
The concept of de-addiction has expanded very much from smoking, alcohol, opium, benzodiazepines, nowadays cannabis, inhalant, social media & gaming addiction are increasingly alarmingly. We have expertise to deal with them individually and collectively
Medicines alone cannot cure major mental illness. Rehabilitation is an integral part of psychiatry for better recovery. Rehabilitation focuses on self-care, communication, social skills, vocational training. This ensures proper drug compliance also

The role of psychiatrist is not only to give prescription & counseling but also link the clients to support group and establish networking of NGOs. This model makes the family feel belong to a group, a place where they can voice their concerns, needs and support…
Enquiry:  (+91) 431 – 2 555 666, (+91) 8 901 901 901
Appointment:  (+91) 431 – 2 444 555
24/7 Emergency counselling – (+91) 8 901 901 901
Leading by example: For many of us in Tamil Nadu, psychiatrist Dr. K. Ramakrishnan, Managing Director, Athma Mind City, Tiruchirappalli, needs no introduction. He graduated from Thanjavur Medical College in 1987 and completed his DPM in 1992, from the Institute of Psychiatry, Madurai, Medical College, then led by Prof. Dr. A. Venkoba Rao. I have known Dr. Ramakrishnan since he was a student at Madurai as at that point, I too was a faculty at the institute. Since then, our association, has over the years, has evolved, and continues stronger than ever. I have been deeply impressed by his capacity for demanding work, his determination, discipline, dedication, and devotion to his patients. After his post graduation, he established the Athma Hospitals in Trichy, which offered comprehensive community mental health services for people with mental health conditions through awareness and sensitization programmes on mental health, treatment, and psychosocial rehabilitation. Since the last two decades Dr. Ramakrishnan has emerged as a robust mental health activist who with sensitivity, compassion and insights championed the need to effectively address the stigma around mental health conditions to encourage treatment seeking behaviour on the part of persons with mental health conditions and their families…..
Majority of mental illness starts during adulthood. Early recognition & effective management can transform one back to the mainstream. Our experienced psychiatrist & counsellors will guide you.
Alzheimer disease
Anxiety disorders
Acute stress disorder
Alcohol dependence
Bipolar disorder
Conversion & dissociative disorders
Dementia
Depressive disorder
Marital disharmony
Obsessive compulsive disorder
Panic disorder
Personality disorders
Schizophrenia
Sleep disorders
Substance dependence
A-Z of issues
25% of school-going children are having some sort of psychological problems. Some require medicines and others can be managed with proper counselling and family support.
Anxiety disorders
Academic issues
Attention deficit hyperactivity disorder (ADHD)
Autism 
Conduct disorder
Depression 
Exam stress /Fear
Gender identity disorder
Intellectual disability
Learning disability
A-Z of Issues
This service is especially to bring back the suffering people with mental illness through counselling, group therapy, life skill training, and vocational training, to be tailored to individuals need. We take pride as one of the pioneers of rehabilitation for 25 years. 
De-addiction
Residential care
Dementia care
Special School
Occupational Training
For Social Responsibility
It is our duty to give back to the society that has helped us to get our needs. As a socially responsible hospital, we have made lots of initiatives in the neglected areas. Our service has reached more than 2 million populations. 
Awareness
Stress management
Suicide prevention
Corporate training
School mental health
Youth mental health
Tele-Psychiatry Consultation (ATC)
We value your time and privacy. Now You can consult your psychiatrist online from your place. Fix an appointment at your convenience and utilise our service.  For more info Call: 80127 30000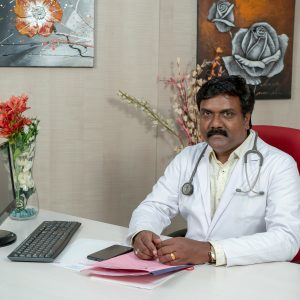 Dr. Swetha Raghavan, MBBS., DPM
The Cauvery college social work department organized the mental health awareness programme for hostel students. They Invited the Athma Hospital…
அரியலூர் மாவட்டம் அரசு கலை அறிவியல் கல்லூரியில் நாட்டு நலப்பணி திட்டம் அழகு 1 மற்றும் ஆத்மா மருத்துவமனை இணைந்து " தற்கொலை இல்லாத சமுதாயத்தை உருவாக்குவோம்…
திருச்சி பிஷப் ஹீப்பர் மேல்நிலைப் பள்ளியில் ஆத்மா மருத்துவமனை மற்றும் அறிஞர் அண்ணா கலை அறிவியல் கல்லூரி முசிறி தோல்வி மனப்பான்மையை எதிர்கொள்வது எப்படி என்ற தலைப்பில்…
புதுக்கோட்டை மாவட்டம் பேருந்து நிலையம் அருகில் உள்ள T. E. L. C மேல்நிலைப் பள்ளியில் ஆத்மா மருத்துவமனை மற்றும் அழகப்பா பல்கலைக்கழகம் காரைக்குடி இணைந்து மாணவர்களுக்கு…
Today Trichy TNSTC unit organized a mental health awareness programme for government bus drivers. they invited the Athma Hospital Psychiatric…
திருச்சி மாவட்டம் சேதுராப்பட்டியில் தேசிய கல்லூரி மேல்நிலைப்பள்ளி நாட்டு நலப்பணி திட்டமும் ஆத்மா மருத்துவமனையும் இணைந்து மாணவர்களுக்கு மனநல ஆரோக்கியம் குறித்து விழிப்புணர்வு நிகழ்ச்சி நடைபெற்றது இந்நிகழ்ச்சியில்…
Today MAM college of engineering and technology organized the mental health Awareness programme for first-year engineering students. They invited the…
திருச்சி மாவட்டம் புறத்தாக்குடி அருகிலுள்ள மேல இருங்கலூர் சிஎஸ்ஐ சர்ச் கிராமத்தில் சிலுவை மகளிர் கல்லூரியின் கிராம விழிப்புணர்வு முகாம் நடைபெறுகிறது அதில் போதை பொருட்கள் அடிமை…
Simple & Easy tips to do Yoga & Meditation- Benefits to Mind & Body
What if you watch Tv for long hours & Tips to manage it |#tamil #motivation #trending
How to Improve & Keep Your Brain Active- Simple Tips to Follow
மன அழுத்தத்தை கையாள எளிய வழிமுறைகள். Easy Tips to Manage Stress. #shorts
தூக்கம் வரவில்லையா? இதை செய்யுங்க, தூக்கமின்மையை விரட்ட எளிய வழிமுறைகள் #shorts
மனநல பாதிப்பு ஆண்களை விட பெண்களுக்கு அதிகமா? | Dr.K.Ramakrishnan | Athma Hospital | Trichy
2020-ஒலிம்பிக்கிலிருந்து நாம் கற்றுக்கொண்ட பாடம் என்ன? What did we learn from #Tokyo_2020 #Olympics
பள்ளி குழந்தைகளுக்கு எதிரான பாலியல் வன்முறைகள் I Sexual Assaults Against School Children I #Trending
மாதவிடாய் (menses) சமயத்தில் பெண்கள் ரொம்ப டென்ஷன் ஆகுறாங்களே, அது ஏன்? | Athma Hospital | Trichy
What is Perimenopausal Syndrome? Does mental illness appear during Menopause?
நடந்தது என்ன? I What Happened to #Osaka & #ACTOR_Vasanth_Ravi #DEPRESSION_HELP #Trending I Tamil
Does infertility increase mental confusion? | Athma Hospitals | Dr. K. Ramakrishnan
Best treatment for mental illness: Allopathy or Ayush? | Athma Hospitals | Dr. K. Ramakrishnan |
Should we see Psychiatrist for body and head pain? | Athma Hospitals | Dr. K. Ramakrishnan
Depression is Treatable- TAMIL Short Film
Depression is Treatable- ENGLISH Short Film
Does alcoholic drinking cause psychological illness? | Athma Hospitals | Dr. K. Ramakrishnan
Do Children get Depression? | Depression in Children | Dr. K. Ramakrishnan | Athma Hospital
How to Relax our Mind ? | Tamil | Dr. K. Ramakrishnan | Athma Hospital | Trichy
How To Handle Tension ? | Tamil | Dr.K.Ramakrishnan | Athma Hospital
Are Alcoholics are bad people? | Tamil | Dr. K. Ramakrishnan | Athma Hospital | Trichy
What causes doubt in Relationships? | Dr.K.Ramakrishnan | Athma Hospital | Trichy
How do children face sexual harassment through social media?
செத்து போயிடுவேன்னு சில பெண்கள் அடிக்கடி பயமுறுத்துகிறார்களே ஏன்?|Dr.K.Ramakrishnan | Athma Hospital
Has Mental illness increased during the period of Corona? | Dr. K. Ramakrishnan | Athma Hospital |
How Games are negatively impacting children? | Athma Hospitals | Dr. K. Ramakrishnan
How to Overcome Postpartum Depression | Athma Hospitals | Dr. K. Ramakrishnan
Take a closer look on OCD | Athma Hospitals | Dr. K. Ramakrishnan
#Suicide #பெண்களை விட ஆண்களே தற்கொலை அதிகம் செய்துகொள்கிறனர்.
Exploring Why People choose to end their Lives | Athma Hospitals | Dr. K. Ramakrishnan